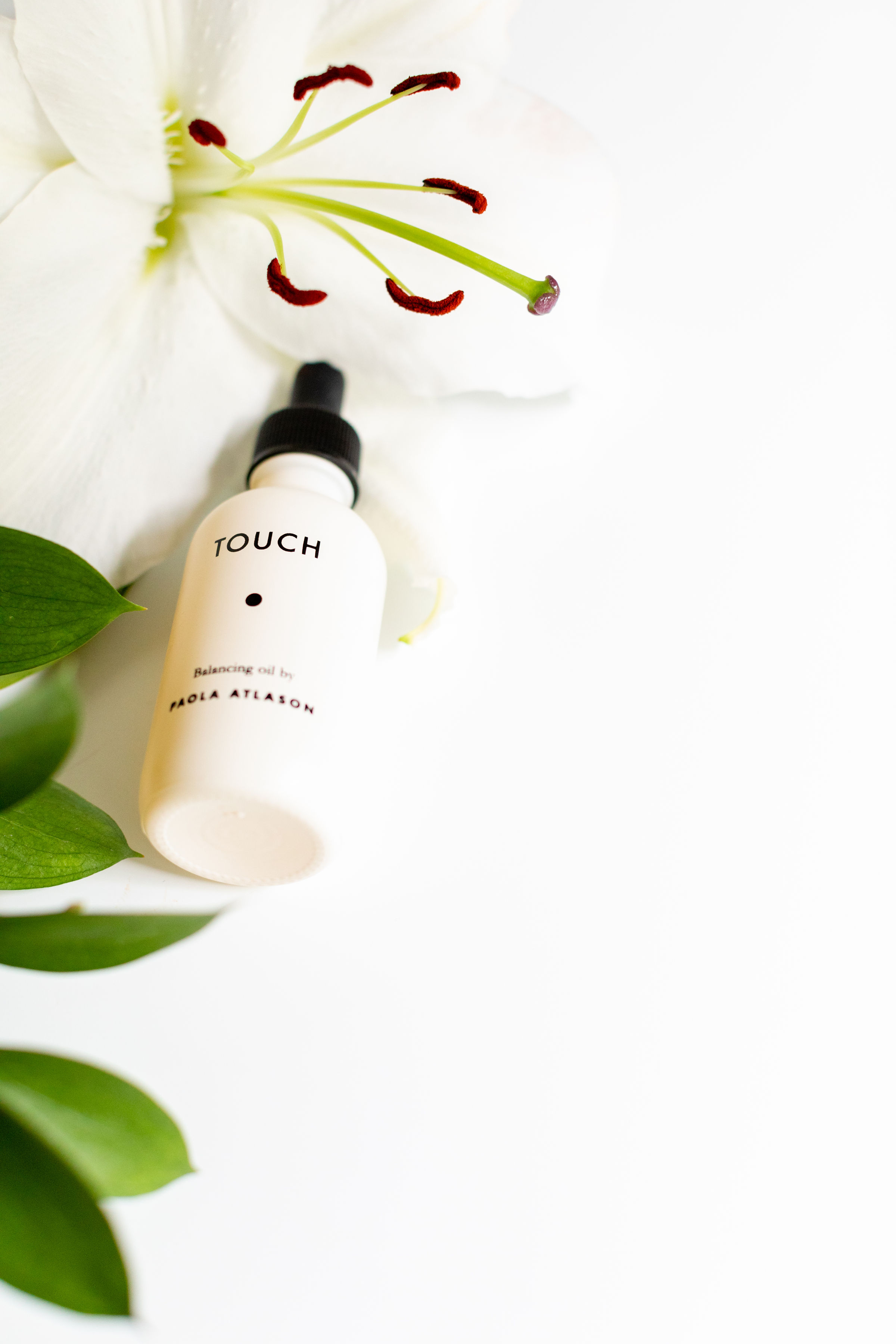 TOUCH Balancing Oil
2oz / 60ml
Hand crafted of therapeutic grade Essentials Oils chosen for their unique physical and energetic healing properties. TOUCH Balancing Oil is a lovingly created serum and supplement for use on face, body and hair.
Simple, organic and sustainably sourced small batch ingredients: Jojoba oil, Baobab oil, Monoi oil (Tahitian Gardenia infused Virgin Coconut Oil) and Essential Oils of Geranium, Black Pepper and Hawaiian Sandalwood. And love.
BENEFITS
Jojoba and Monoi clear the skin of impurities and hydrates at a deep cellular level through all layers of the skin, while Baobab soothes skin irritations like acne and eczema. The Essential Oil blend supports in uplifting your mood and soothing your emotions, by working directly through nerve receptors in the limbic brain. Safe and effective for the whole family.
RITUALS
For the face: Warm 4 drops of the oil in the palm of your hand, press onto skin as you inhale the sweet aroma of the essence. Follow with a gently massage in an upward / outward motion until fully absorbed. This will support in improved circulation, de-puffing, and glowing skin.
For the body: Warm 7 drops of the oil on the palm of your hands, and with a sweeping motion starting on your lower abdomen, gently stroke upward from belly to neck, then outward onto arms. Add another 5 drops to your hands and sweep from feet upwards on your legs, thighs and buttocks. This will activate your lymphatic system and circulation, leaving skin soft and smooth.
For the hair: 1 or 2 drops warmed on the palm of your hand applied to the ends for shiny smooth hair.
Purchase is non-returnable and non-refundable.